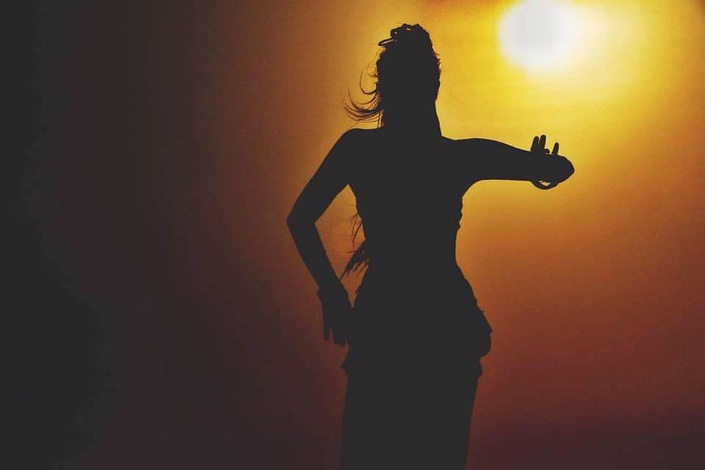 ::: MUSE :::
· Movement · Mystery · School ·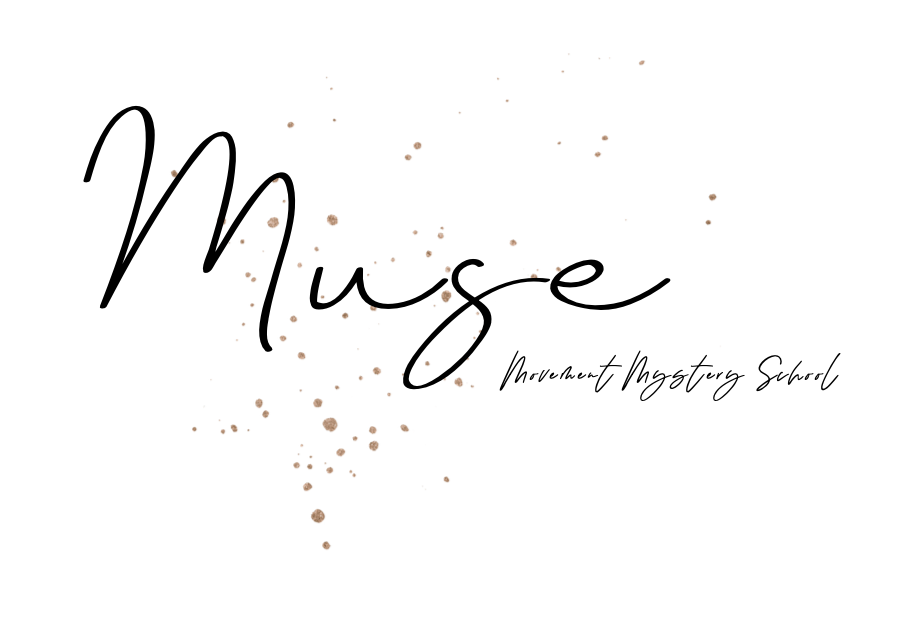 Discover the unique · signature · style that is already within you
Go beyond the crowd and craft your own dance fusion
Become an #artivist: encode your dance with a transmission that evokes remembrance of who and what we truly are
A complete format for how to re-invent your dance practice and dance style
Level up your technique by adding extra dimensions and textures to make your movements look absolutely surreal
Learn how to learn, not through a teacher, but through having muses (learning through mirror neurons)
Gain more consistent access to flow states: states of altered consciousness where we are being danced at a peak performance level

Develop the ability to invent training labs for yourself in which you become a more creative and well-rounded dancer

Discover what your strengths and weaknesses are really for and how to use them to your benefit

Learn how to create your own apprenticeship - a high level dance education tailored to you and your interests

Develop the intuition to translate music with seemingly supernatural powers

Understand the path of mastery, of finding your own niche in which competition does not exist

New pathways, new special effects!!



Course Curriculum
Introduction
Available in days
days after you enroll
Module 1 ::: Otherworldy Technique
Available in days
days after you enroll
Week 1 ::: 4th Dimension
Available in days
days after you enroll
::: MUSE :::
MOVEMENT MYSTERY SCHOOL
MUSE Movement Mystery School is a 'geisha education': a full spectrum initiation into the heart of art.
In MUSE you receive a mixture of hands-on technique tutorials, combined with an in-depth education on how to improve both your learning as well as your creative abilities. An education that will change your life as a movement artist.
"You have such an incredible mind and you are able to see the problems of your students and pinpoint exactly what needs to change in order to get results. You have the most exquisite way of systematizing skill building. You can hack the process of growth at speeds of light. You are like a space and time bender because of how you harness the mind and push it towards certain configurations to bypass the time and years of maturation. You are like a shaman of physical control. Truly you are like a spirit having become fully conscious of its body and then taking total freedom back into its hands claim the autonomy of life and of human evolution.
I swear on everything you're one of the most incredible teachers I've ever met, you remind me a lot of Aristotle but an otherworldly Aristotle lol. Astral Aristotle haha."
NAMI ALSHAER - Serpentine Student Bali '18
MUSE is a program for anyone aspiring a level of Mastery; leaving the one in a dozen and entering the realm of being a 1 in a lifetime.
Mastery is more than just a high level proficiency - mastery is a fine balance between art and science, skill and passion, foundation and innovation.

Muse is for those individuals who feel to revolutionize their field or even creating a new field all together by fusing all their different passions, and standing out by being their most authentic self within any given field.
MUSE is a one of a kind program to guide dancers to become artivists; ambassadors for a new way of life, using art to evoke curiosity, awareness, inspiration, and remembrance.
In other words: a MUSE.
If you're ready to start your ARTIVIST'S JOURNEY, enroll here baby!
The investment (in yourself...) for MUSE Movement Mystery School is €333, and includes a free lifetime membership to Serpentine Studies as well.
(If you already have a lifetime membership, email us ([email protected]) after your payment and we'll refund you €50)
When you send your payment please write 'movement mystery school' in the notes, and let us know what email address to use if it is different from your payment address!
How does it work?

MUSE is an online school - all content is pre-recorded and instantly accessible when you sign up (and yours forever!)
Each component of the curriculum includes a video and one or more assignments/practices/tools.
MUSE was originally a live program.
---
---
The amount, as well as the depth of content of this program, if you really go deep with it and follow it as prescribed, could easily take you up to one year or more to finish. This program is not like learning a set of techniques (that is Serpentine Studies) - instead what you will learn is how to be a movement artist. You will receive templates and blueprints that you can use to teach yourself new technique, new flow, how to embody music, how to continuously learn new movements and get new inspiration, and how to create your own dance style.
In short, MUSE is a limitless program. You can use its concepts, its templates, time and time again. The amount of growth and creativity that can be gained from this program is virtually without end.
---
---
Can I do MUSE at my own pace?

Yes, you can join MUSE and decide to go at your own pace instead of going through the entire program in six months.
Do I have to have mastered Serpentine Studies Level 1 to enroll?
No, but a proficiency in the fundamental technique in the dance style(s) of your choice is highly recommended.
The main prerequisite for this program is a high level of devotion to your dance art.
"As a student of this training I can tell you that it provided me with skills not only to move forward in mastering her serpentine modality but skills that taught me how to truly and masterfully teach myself the depths of any skill I wanted. To tap into the essence of that which I was learning and mesh myself into those dimensions, which I have applied since then to many different genres of dance, singing, and instrument learning.
Imaya is a teacher's teacher, a sage in all things imparting the learning mechanisms of mind, body, and spirit in alignment. Can fully vouch for the effectiveness of this! I have used it to hack skill building in all areas and now progress at insanely accelerated speeds in whatever it is I set my spirit, and Imaya's incredible methods of focused devotion, to. She is the brilliance of the future and its boundless potential embodied. Do nooot pass up the opportunity to take part in any of her offerings, her gift is more than just what she packages .. her gift is what her presence imparts and how it hands the power back to you to move forward in renewed relationship to your path with higher autonomy and freedom in all ways."

- SAPPHIRE SOLEIL
Imaya is an incredible dancer, but a phenomenal teacher, and this is an important distinction to make when you are looking to learn from someone. Some people are best left as muses, while others have what it takes not only to elevate their own craft but that of others too. Anyone can teach you the basics, not everyone can teach you how to master them. Anyone can teach you a few combinations, not everyone can draw you an accurate map of how to go from absolute basics to really intricate technique and subtle nuances and everything in between. Many people will be able to teach you a dance style, few are able to teach you how to be creative, how to train efficiently, how to let dance be your teacher! Serpentine Studies is a training like no other and will revolutionize your relationship to learning, movement, and creativity.
Samantha Marie - Serpentine Studies class January '18